Player turned Trophy getter for club.
23
Sep
2016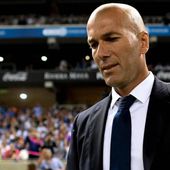 Zinedine Zidane: How Real Madrid boss has turned side into record breakers
When Zinedine Zidane was appointed Real Madrid manager in January, the Spanish giants were in disarray. Rafa Benitez's ill-fated reign had left Los Blancos trailing both Atletico Madrid and ...